Going on a vacation trip with the whole family is one of the things that a lot of people especially children would always look forward to. With our busy work schedules and extracurricular activities on the sides, planning for a vacation with the whole family can become quite challenging and overwhelming for most people. That is the reason why we have to make the most out of our time with each other by bonding and carefully planning on things to do in Aspen because we cannot tell when the next family vacation would happen. If this is your first time that the family would go on a skiing trip abroad, then it is essential all members of the family be well prepared for the journey.
If you live outside the United States, planning for a skiing trip may pose a little bit of a challenge because you would need to secure your passports, Visa, and plane tickets in advance to make sure that the whole family would be able to reach the destination together. Make sure that everyone in the family has a passport that is valid for at least one year to avoid having problems with the local and international immigration. The Visa and tickets are more accessible to secure as long as you have a valid passport on hand.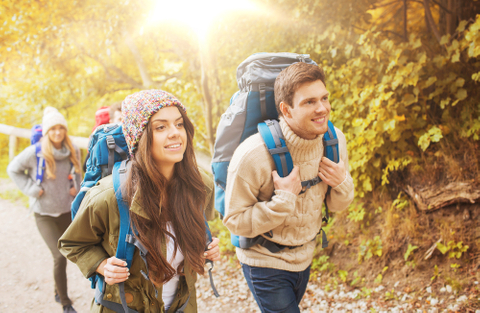 Another thing that should be considered when traveling abroad for a week-long skiing trip is the budget. Traveling abroad can be quite expensive for most people since the currency exchange in the United States can be much higher than the actual value of your local currency. It is essential to make sure that the entire family has more than enough spending cash when going on a vacation. Remember that you still need to pay for your family meals, hotel accommodation, and transportation costs and also cover for the expenses of some extracurricular things to do in Aspen such as skiing, exploring different tourist spots and even shopping for souvenirs. Having credit cards can also be useful during family holidays and emergencies. To manage your expenses, you can use credit cards to pay for your expenses and at the time monitor all transactions online. Your cash on hand can be set aside for the meantime and don't use it unless you find it necessary.
Lastly, a week before the scheduled flight makes sure that you and your family members should start packing your clothes and other travel essentials in advance. Bring the appropriate skiing clothes and everything that you would need so you would be able to enjoy the trip thoroughly.
If you live in a tropical country, then it is recommended to go shopping for winter clothes ahead of time. Two pairs are enough because you will be only wearing them underneath your regular street clothes. Also do not forget to bring your goggles, bonnets, and gloves to prevent frostbites. Rental ski sets are available in most resorts, so there's no need for you to buy one of those.